Surrey Wood Burner Installation
Surrey Wood Burner Installation

Our Surrey team offer a fully bespoke wood burner installation service and fireplace renovations. From supplying and fitting the wood burner all the way to full renovation of the fireplace and hearth.
We offer:
A range of high quality, low cost wood burning stoves
Full, free site survey by a qualified local surveyor
Full log burner installation by local HETAS engineers
Chimney lining, cowl, registration plate and accessories
Full certification and guarantee on all parts and labour
Sussex Eco Solutions has a selection of wood burning stoves from 5kW up to 12kW from manufacturers such as Chesney, Chilli Penguin, Heta, Arada, ACR, Clearview Stoves, Contura Stoves and Charnwood.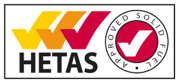 Surrey Wood Burners
Sussex Eco Solutions provides the complete wood burner package. An extensive range of log burners, free survey, installation by our qualified team and full aftercare service.
We may be called Sussex Eco Solutions, but we have a team in Surrey too. Based in Guildford, our team of surveyors and HETAS registered installers continue the great work we began in Sussex, delivering superior service to all our customers.
Free, No Obligation Survey

We provide the wood burner and full installation service to customers in and around Guildford and south Surrey. All installations are fully compliant with building regulations and will be certified for use.
We offer free surveys to customers in Surrey looking to enhance their home with a warm and welcoming fire. Wood burner surveys are completely free of charge and you have no obligation to buy.
Our survey team is fully trained in COVID-19 practices and will work quickly and efficiently to minimise the risk to you and your family. All without compromising the quality of our work.
All installation quotes include the supply of the wood burner, unless you already have one, and full installation, certification and warranty.
If you're still at the planning stage of a build, visit our showroom or call us to discuss your needs.
Wood Burner Supply and Installation

Once you have agreed to the quote and chosen a wood burner, we can schedule installation. Our HETAS-qualified team are based in Surrey and can install on a date that suits you.
The team will install the wood burner, make good any areas that need it and provide the certification to cover the installation.
All log burners and work carried out come with full guarantees and aftercare.
Check out our feedback to see what our customers say about our work!
Click the big red button to request your free, no obligation quotation.
Areas we cover
Sussex Eco Solutions offers a professional gas fire installation service across West and East Sussex, including towns, cities and village locations such as Chichester, Bognor Regis, Worthing, Shoreham, Lancing, Hove, Portslade, Horsham, Brighton and Lewes.
More information?
At Sussex eco Solutions, we are always happy to answer your questions and share our knowledge and expertise.
Drop us a line, call us on 01903 714381 or visit our modern showroom in Littlehampton, West Sussex.
Contact us
Contact us to find out more by visiting our showroom, calling Sussex Eco Solutions on 01903 714381 or using the Contact Form on our website.